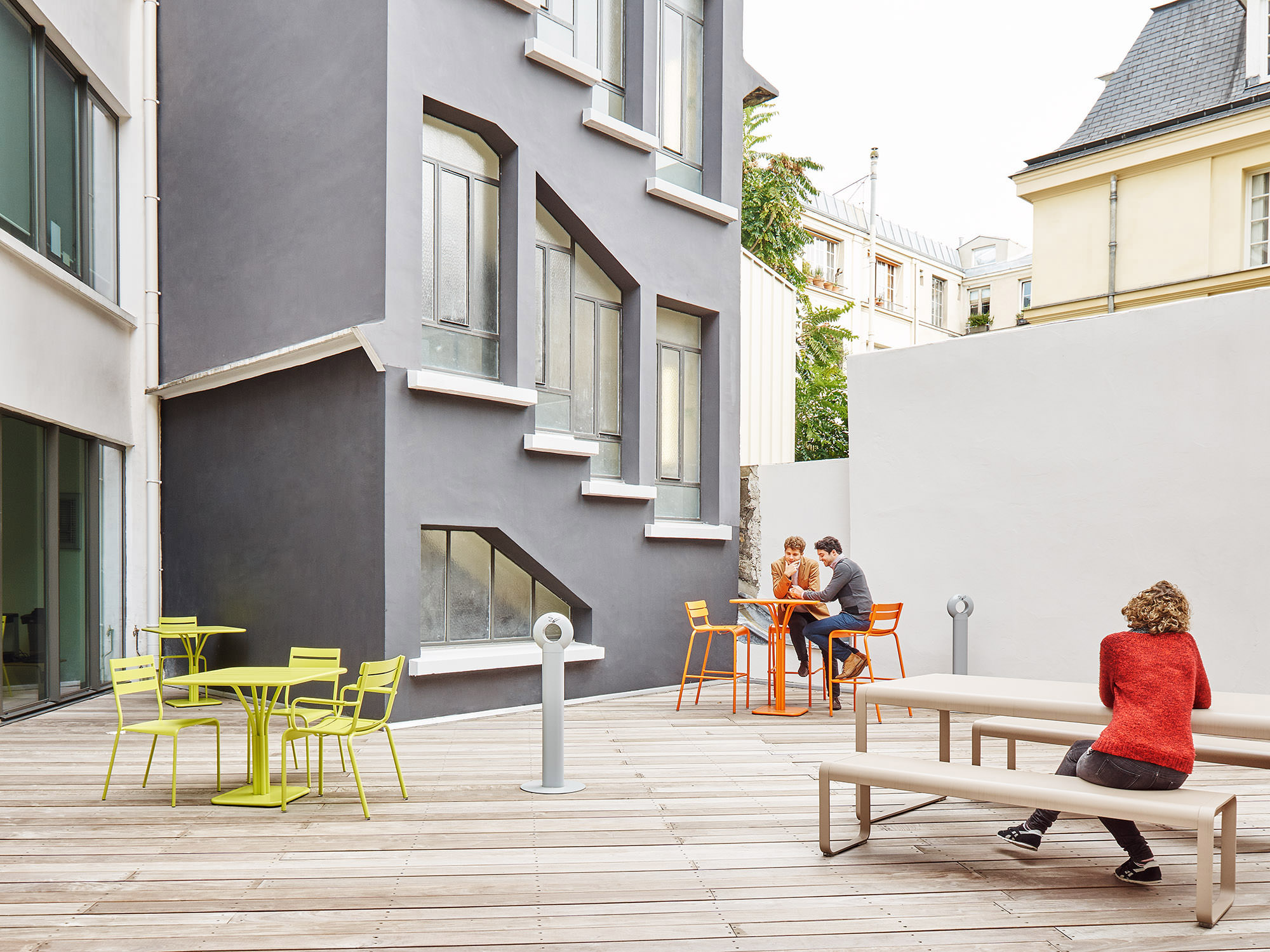 Via
How will our working methods evolve? The question is significant after rapidly succeeding chain work, open spaces, coworking spaces and digital nomads. At 120 avenue Ledru-Rollin in Paris, the former industrial Unifa workshops (Union nationale des industries de l'ameublement français) have changed and became the headquarters for the VIA (Valorisation de l'innovation dans l'ameublement). An exchange platform, the site features multipurpose office spaces and a showroom overlooking the neighbourhood, which exhibits the creations of young French designers. A nice example of reincarnation. In 2015, Unifa chose new headquarters for offices that are more suitable to its current working methods but also showcase the riches of know-how and techniques of the furniture industry. The initial building dating back to 1924 designed by architects Veber & Michau was renovated with respect for its strict and sober style. The façade on the two first levels has been reworked to increase transparency and reveal the interior. The showroom of the VIA gallery is exposed to the street through four large arched windows that reach the first level. At mid-height they feature a brand-new steel canopy, which reinterprets its Art Deco style. In a constant dialogue between past and present centred around a refined industrial style, the renovation confers clear organisation on the premises with simple materials: steel, glass, wood. Industrial all the way, the ceilings in the offices are unfinished and ventilation is exposed.
Via
Program: Renovation of an office building
Area: 120 avenue Ledru-Rollin, Paris 11.
Area: 2 000 M2.
Cost: 2.5 M euros.
Certifications: RT 2012.
Delivery: 2015.
Team: Unifa, Grontmij, OPC.